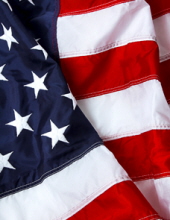 Obituary for Raymond Arnold Holland
Raymond A. Holland (Lem), 90, of New Matamoras, OH passed away on Monday, October 1, 2018 at Heartland of Marietta. He was born on September 4, 1928 to Howard and Thelma (Yonnally) Holland in Rinard Mills, OH.
He graduated from Somerset High School with the class of 1947. He worked at Westinghouse and retired from Montgomery Ward in Mansfield, OH. He spent 2 1/2 years in the United States Army in Germany Co. C 432 Eng. Const. Bn. He liked to fish, hunt and pilot his plane. He enjoyed his family and friends.
He is survived by one brother, Ralph (Mary Catherine) Holland of Somerset, OH; two sisters, Donnalene Griffin of New Matamoras, OH and Ruth (Harold) Wilson of Thornville, OH and several nieces and nephews.
In addition to his parents, he was preceded in death by a brother, Melvin Holland; one brother-in-law; one sister-in-law and two nephews.
Abiding by his wishes, cremation will be observed with no viewing or services. A family inurnment will be held at the convenience of the family at Bloomfield Cemetery.
Online condolences may be made at www.hadleyfh.com.