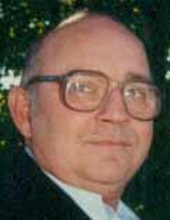 Obituary for William Martin
William (Bill) F. Martin, 79, of New Matamoras, Ohio, died Saturday, May 27, 2017, at Riverside Methodist Hospital in Columbus, Ohio.
He was born June 28, 1937 in Latrobe, Pa. to William and Esther Martin of Latrobe, Pa. He was a retired Cable Technician of 40 years. He enjoyed his computer, NASCAR, and family and friends and dog Spike.
He is survived by his wife of 39 years Barbara (Cisler) Martin. Two sons, one daughter of Sidney, Ohio Tom and Angie Martin, Billy Martin, Sherry Smith. Five step children of New Matamoras, Ohio Ron, Dereck, Loyde Stalnaker, Serena Saunders, Chandra and husband Ray Davis. He had 7 grandchildren, 8 step grandchildren, 10 great-grandchildren. Two brothers and one sister of Latrobe, Pa. Art and Jim Martin, Ruthann and Paul Newhouse. Lots of nephews and nieces.
Special thanks to Hospice, Dr. Cawley, Nurse Jan, Pastor Ron, and Nurse Josh.
No services are to be held.
Online condolences may be made at www.hadleyfh.com.